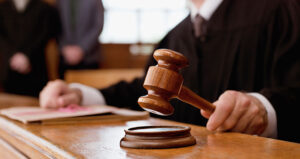 We have the Top Litigation law Firms In Delhi NCR. Every organization requires a dedicated team to tackle litigation with specialties in various laws. Our Law Firm handles litigation of Corporates, MNC's, MSMEs, etc. from every sphere of the industry. We handle domestic and international litigation, contractual and cross-border transactions. We further hold the expertise to represent our client for Alternate Dispute resolution.
Our Firm handles disputes in civil, criminal & corporate laws through litigation in various prominent judicial and Quasi-Judicial bodies as below:
Supreme Court of India(SC);
Different High Courts in India (HC);
Different District Courts;
National Company Law Tribunal (NCLT);
National Company Appellate Tribunal(NCLAT);
Excise and Service Tax Appellate Tribunal(CESTAT);
Income Tax Appellate Tribunal(ITAT);
National Green Tribunal (NGT);
Debt Recovery Tribunal (DRT);
Debt Recovery Appellate Tribunal (DRAT);
National Consumer Forum;
Authority of Advance Ruling (AAR), etc.
We team up with in-house counsels and legal professionals of such companies to work with a common goal of deploying all efforts and strategies for achieving success in litigation.
Lawmax, Advocates & Solicitors is one of the Best Litigation Law Firms in Delhi NCR & We have top Litigation Lawyers in Delhi NCR.