INTELLECTUAL PROPERTY – AN IMPORTANT WAY OF "PROTECTING BUSINESS IDENTITY AND PROMOTING BUSINESS EXPANSION
LAWMAX takes pride in providing expert guidance to their clientele in turning their business by leveraging decades of experience for positive results.
Meet our Intellectual Property Experts-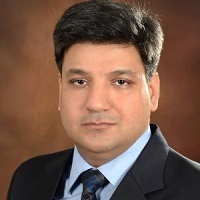 KAMALL AHUJA
Founder of Lawmax
Over 22 years of Experience
(LLB, FCS,B.Com(H), IP)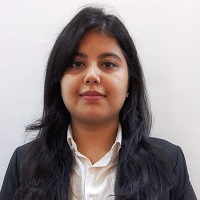 PRIAMVADA SUROLIA
Associate, Delhi
Legal and IPR
(LLM, LLB, B.Com(H))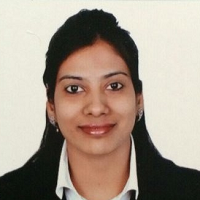 SUPRIYA SRIVASTAVA
Associate, Pune
Over 10 years of Experience
(LLB, ACS, M.Com)
LAWMAX, a legal firm established in the year 2007, in Delhi, at the Defence Colony, having its presence in Delhi-NCR, Chandigarh, Mumbai, Pune, Kolkata, Jaipur, Lucknow is composed of young and dynamic professionals, with more than 19 qualified varied multidisciplinary professionals, who possess the ability to understand the necessity and complexity of intellectual property in this day and age where business has become global and all the more competitive.
WE HELP COMPANIES TO STRATEGICALLY PLAN AND USE ALL TOOLS AVAILABLE TO PROTECT ITS IDENTITY FROM ITS COMPETITORS; ULTIMATELY TAKING THE BUSINESS TO GREAT HEIGHTS.
LAWMAX provides innovative solutions to protect and promote its business identity by guarding its Intellectual Property, allowing clients to enhance its business value, its distinctiveness in the market and effectively situate its uniqueness for the future.
Businesses may face difficulties in creating an identity in the market or third parties misusing its business identity for making a quick buck. In order to protect the business from such violations, it is imperative to make correct and bold decisions at the right juncture to successfully establish and guard the business's identity.
Companies are constantly vying with each other in its quest to create uniqueness of business in order to gain a competitive edge, experimenting with various tools and ideas in order to remain one step ahead of its competition. The changing national and international environment is radically changing the way business is being conducted. Moreover, with the pace of change so great, intellectual property rights assume paramount importance and are considered to be one of the most valuable assets for the organization.
In this technology fest, if the intellectual property rights are not effectively protected and one is not constantly vigilant, then it would not be safeguarded from misuse of its ideas and dilution of its unique identity. Success is the outcome of the innovations which needs constant and appropriate protections.
IS YOUR BUSINESS DEALING WITH THE BELOW SITUATIONS??
Is your product/ service better than others but you are not able to create branding?
Are you not able to create independent identity in the industry?
Are you not able to create an identity above your competitors?
Is your business not hitting the goals which you had envisioned?
We, LAWMAX pride ourselves for developing practical and efficient strategies to address a variety of unique challenges faced by our clients, as emphasized below-
NOT ABLE TO STAND OUT FROM YOUR COMPETITORS
The biggest and most common issue amongst business owners is that they are not able to create a unique identity for their business even though their products/ services are better than the ones offered by their competitors because of which many businesses are not able to earn as much profits as they potentially could.
Another issue that is frequently faced by business owners is that their unique business ideas are constantly misused by third parties which are looking to make a quick buck from the unique ideas without having to work for it.
So, when such a situation arises, there's a pressure on the business owner to take swift measures to ensure that its identity is not only recognised but also protected from such violators. If the uniqueness keeps on getting diluted or being misused by unauthorised persons, then a business will most likely face huge losses and will eventually struggle to break even.
SHIFTING FOCUS-
Lack of proper business planning often leads the business out of the competition or with unrelated business lines. As the economy is into the world of fast-fashion so if a business wants to keep pace with changing taste and to remain successful, then the business must always be ready to adapt to the change and be in trend, be it either investing or innovating.
COMPETITIVE ADVANTAGE
Currently, the primary challenge faced by Businesses is that competition copies their ideas and introduces it into the same business line. Improving a competitive advantage or brand relevance can help set your business apart from others and maintain a steady flow of potential customers.
We LAWMAX have exceeded the expectations of our client and have successfully aided in protection of various types of intellectual properties of our clients by getting them registered at appropriate forums. We have also successfully represented the clients in the full spectrum of in- and out-of-court intellectual property violations and attained favourable orders protecting the intellectual property rights of our clients. Our lawyers also advise the clients on all kinds of intellectual property issues in order to assist the clients in effectively manage and defend all kinds of intellectual property rights. Our presence in Delhi, Mumbai, Pune allows us to address clients' needs in the context of intellectual property around India.
The necessity of protecting intellectual property cannot be overlooked by any business entity if it wants to fuel its exponential growth in the industry.
Failing to be constantly vigilant about someone exploiting your business's identity can have great and lasting consequences in the near future!
To know more, click here to Register for Webinar by our trademark experts
LAWMAX APPROACH-
ONE STOP SOLUTION FOR ALL YOUR PROBLES REGARDING YOUR INTELLECTUAL PROPERTIE
Fact Gathering (Understanding the Case Through Personal Meeting)
We have offices at Delhi, Pune, Mumbai and Kolkata and where we can meet you for understanding the case
Consultation (analysis of the case)
Conducting searches and making status reports
Provide an action plan with timeline (estimation)
Execution i. e. Drafting of documents etc.
Sharing draft document to client – Minimizing chances of errors
We Provide 24 Hour Access to Your File
ADVANTAGE OF INTELLECTUAL PROPERTY FOR YOUR BUSINESS-
Intellectual Property registration is recognized to be a crucial step in establishing a business and creating a business identity for positive outcome after determining your intellectual property assets and strategies on how to protect and promote those assets.
Intellectual property registration is the process by which a business protects its intangible assets and their identity in the market in order to achieve consistent growth & profitability. It is done by taking strategic actions at the right time in order to ensure maximum protection and viability you're your unique identity as to enhance the value of the company. Thus, the rationale of intellectual property registration and protection is creating value through every possible means from your unique ideas and identity in the market.
Quick recap, the benefits of intellectual property rights are:
Competitive edge over other similar businesses
IPRs enhance your business' market value
Aids in differentiating ones business in order to attract more potential customers
Easy to obtain finance from lenders since intellectual property enhances credibility
Increases competitive edge in the export markets
Increase in profit and value
Renewed motivation and morale
INTELLECTUAL PROPERTIES YOU CAN PROTECT-
The below mentioned are the types of intellectual properties that you may seek to protect to enhance the performance and future prospects of the business. Understanding the concept and benefits of every type of intellectual property and adopting the correct strategy depends upon various factors but is the only key to a successful business.
1) Trademarks
Trademark holds an important position as a unique identifier of a company or a product. It is representative of a company's standing to its consumers and is an assurance of a certain standard and quality. Trademark registration and protection is vital because companies invest a lot of time and money to develop brands. The last thing they want is some imposter selling products or services using their trademarks, deceiving consumers and leading to loss of money and reputation. Trademarks can include names, logos and designs used in packaging or the products themselves.2
2) Copyright
Copyright is granted to an original work – whether it's a movie, book, music, computer software or a painting. Many businesses use original, creative works in their day-to-day activities. For example, they may design, write or create images or videos for their website, catalogues, marketing literature or packaging. Copyright works could also include manuals, drawings, sketches, blueprints, photographs, brands or logos.
3) Industrial Design
Industrial design is a production technique of a certain product or article. Industrial designers often create aspects of a product with the goal of engaging and forming emotional connections with the end-user. The designers integrate all aspects of function, fit, and form while optimizing them to ensure the best possible user experience. They also provide visually appealing designs that can stand the test of time and be imprinted in the minds of the customers in order to create a lasting impression.
4) Patents
When individuals or organisations invent or come up with a new way of doing something, they approach the patent office, give them details about the product or process, and get protection for their `property' for a fee. This is justified because these individuals invest years and extensive resources developing something, and would like to be compensated for their efforts. Patents act as an incentive for inventing new products and processes and form an integral part of a culture of innovation and growth.
OUR CLIENTS –
1) Steadfast Medisheld Pvt. Ltd.
Provide holistic IPR services starting from conducting timely searches, preparing JRR and helping in quickly identifying any infringement. Applying for IPR registration and ensuring registration is granted in the least amount of time. Taking swift action against any infringer including instituting infringement suits and getting interim orders.
2) Purple Panda Fashions Pvt. Ltd.
Provided services for registration of several IPs and defending company against IP infringements.
3) Tectyle Oil and Chemicals India Pvt. Ltd.
Provided services for registration of several IPRs and successfully protected against infringement by third parties.
Our Team has opined and strategically assisted several clients on various aspects of IP laws which has helped in creating a unique identity for their business.
To know more, click here to Register for Webinar by our trademark experts