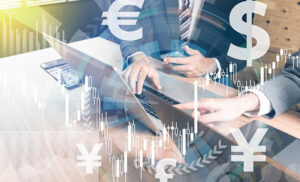 With globalization, the importance of FEMA/ RBI Compliance has increased manifold.  Over the years, we have gained in-depth experience and expertise in providing one-stop solutions to many advisory services related to FEMA to both Corporate and Non-Corporate entities. We are one of the best FEMA consultant in Delhi NCR.
FEMA consultants in Delhi
Our array of services under FEMA includes:
Interpretation of FEMA Rules, Regulations, Master Circulars, and other allied acts.
Application of FEMA rules and regulations to Residents, PIOs, NRIs, and NRs for transaction and compliances related to:
Residential status;
Banking and remittances;
Property management and Inheritance;
Gifts from and to outside India;
Repatriation strategies and Direct investment outside India (ODI)
Advisory on assistance in choosing the best mode of infusing debt funds in terms of External commercial borrowing (ECB)
Foreign Direct Investment (FDI) Planning for Entry and Exit (Repatriation) Route and Determining FDI Limits
Drafting of Foreign Collaboration, Joint Ventures & Technology Transfer, Shareholders, Share Purchase Agreements, and various non-compete and non-disclosure agreements.
Transfer Pricing;
Inbound Investment Structuring Services: Our scope of services includes:
Advisory services for assistance in Inbound Investment Structuring using the tool of legitimate international tax planning to minimize or defer global taxes lawfully to meet the desired business and other objectives of such transactions.
Assistance in choosing the best entry and entity structuring for selecting entry modes such as a Liaison Office, Branch, Wholly Owned Subsidiary, Partnership, Trusts sole-proprietorship, other entities each having its pros and cons.
Advisory services for assistance in choosing the best managerial, financial, and Ownership Strategy.
Advisory services for investment caps, automatic or approval routes for various sectors for greenfield and brownfield investments.
Advisory services for structuring an international or multi-jurisdictional transaction, to avoid double taxation.
Obtaining approvals from the RBI and other allied regulatory authorities.
Outbound Investment Structuring Services include:
Assistance in choosing the best entry, entity strategy, and capital structuring mode for investment outside India for obtaining optimal ownership rights, from a tax perspective and regulatory jurisdiction.
Choosing the best mode for routing shareholders and other relevant business agreements
FEMA consultants in Haryana
Lawmax, Advocates & Solicitors is one of the top FEMA Advisory Services in Delhi NCR & top FEMA Advisory Services in Haryana We have Lawyers for regulatory matters in Delhi NCR. We are top FEMA Consultants in Delhi NCR & top FEMA Consultants in Haryana.