BUSINESS RESTRUCTURING – A STEADY TECHNIQUE TO TURNAROUND YOUR BUSINESS WITHOUT ANY EXTRA COST
LAWMAX takes pride in providing expert guidance to their clientele in turning their business by leveraging decades of experience for positive results.
Meet our Restructuring Experts-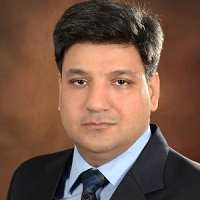 KAMALL AHUJA
Founder of LAWMAX
Over 22 years of Experience
(LLB, FCS,B.Com(H), IP)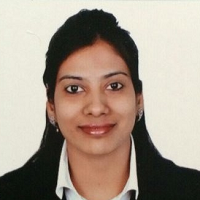 SUPRIYA SRIVASTAVA  
Associate, Pune
Over 10 years of Experience 
(LLB, ACS, M.Com)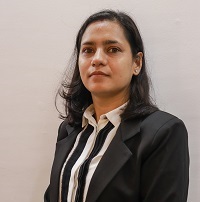 SANCHITA BHARDWAJ
Associate, Delhi
Insolvency & Bankruptcy Code
(LLB, ACS, B.com)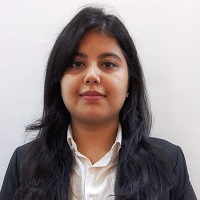 PRIAMVADA
Associate, Delhi
(LLM,LLB, B.Com(H))
LAWMAX, a legal firm established in the year 2007, in Delhi, at the Defence Colony, having its presence in Delhi-NCR, Chandigarh, Mumbai, Pune, Kolkata, Jaipur, Lucknow is composed of young and dynamic professionals, with more than 19 qualified varied multidisciplinary professionals, who possess the ability to understand the necessity and complexity of restructuring businesses in challenging times.
WE HELP COMPANIES TAKE CHARGE OF COMPLEX SITUATIONS UNDER THE TOUGHEST CONDITIONS
LAWMAX provides innovative solutions to clients involved in distressed company situations, allowing clients to enhance value, minimize costs and properly position themselves for the future.
Businesses may see a decline in profits and productivity when there's a new competitor or weaker demand. When that happens, it's time to take a step back and reassess the situation to determine if a restructure is necessary to keep the business from failing. 
Companies are vying with each other in search of excellence and competitive edge, experimenting with various tools and ideas. The changing national and international environment is radically changing the way business is being conducted. Moreover, with the pace of change so great, business restructuring assumes paramount importance and creates value for the organization.
In this technology fest, if the companies are not properly strategized either to afford or to adapt the new change then it would not be safeguarded from the failure. Success is the outcome of the innovations which need the accurate assessment and flaws identification.
IS YOUR BUSINESS DEALING WITH THE BELOW SITUATIONS??
Whether your Business is financially stressed?
Whether no positive outcomes are derived after continuous efforts?
Whether your Business is ready to move to The Next Level?
Whether your Business is not Hitting it's Goals which you wanted to achieve?
Whether redesigning of business seems more Viable Than Improving?
Whether the strength of Competition and Growth Has Stopped?
Whether your Business has continuous Declining Revenue?
We, pride ourselves for developing practical and efficient strategies to address a variety of unique challenges faced by clients, as emphasized below-
LAWMAX has exceeded the expectations of our client and has represented troubled companies, boards of directors, management, owners, creditors, lenders, investors and acquirors in the full spectrum of in- and out-of-court restructuring transactions, including financial recapitalizations, business reorganizations, acquisitions and amalgamations. Our lawyers also advise on insolvency issues in corporate and financing transactions and on all aspects of business restructuring. Our presence in Delhi, Mumbai, Pune allows us to address clients' needs in the context of corporate restructuring around India.
The necessity of restructuring can be overlooked by the management but before fuming the growth of the entity the scope of successful restructuring is obligatorily.
It is better to opt for corporate restructuring or see your business fall off a cliff edge
To know more, click here to book for FREE evaluation of business and complimentary valuation report vide 30 mins Zoom meeting with our Restructuring Experts.
LAWMAX APPROACH-
Fact Gathering (Understanding the Case Through Personal Meeting)
We have offices at Delhi, Pune, Mumbai and Kolkata and where we can meet you for understanding the case
Consultation (analysis of the case)
Provide an action plan with timeline (estimation)
Provide a list of Documents/Information required from the client
Execution i. e. Drafting of documents etc.
Sending draft document for approval of client
Making suggestive changes/corrections, if required
Sending approved documents for sign to client
We are Technologically Savvy
We Provide 24 Hour Access to Your File
IMPACT OF RESTRUCTURING ON YOUR BUSINESS-
Business restructuring is recognized as business renovations for positive outcome after determining business plans and strategies with the calculated risk after prioritizing the business finances.
Restructuring is a process by which self-analysis is being done in order to achieve consistent growth & profitability and abandon the activities which are no longer in the interest of the Company and its owners, it is done by altering the capital structure, asset mix so as to enhance the value of the company. Thus, the rationale of corporate restructuring is creating value through every possible means. The various forms/techniques of corporate restructuring include expansion, contraction or divestment and change in ownership & corporate controls.
Quick recap, the benefits or restructuring are:
Better Source of Finance
Reduced operating costs
Optimum utilisation of resources
Improved technology
Enhances the competitive advantage
Increase in profit and value
Better exit option without selling the business
Renewed motivation and morale
Corporate Restructuring Services in Haryana
STRATEGIES OF RESTRUCTURING-
The below mentioned are the types of strategies which are chosen and implemented after the in-depth analysis of the current performance and future prospects of the business. Understanding the concept and benefits of every type of restructuring technique and adopting the correct techniques depends upon various factors but is the only key to the successful restructuring plan
Advised on reverse merger between a holding and subsidiary company whereby the holding company was merged into its subsidiary pursuant to a Scheme of Merger.
Advised and led restructuring in relation to arrangement and merger between group companies.
AMALGAMATION OF MULTIPLE ENTITIES – Advised in relation proposed Composite Scheme of merger between companies belonging to same promoter group.
– Advised in relation to the Demerger of the unit of an MNC
– Our Team has opined strategically on various Balance Sheets of the clients intending for the restructuring of their business. 
Get A Consultation Rs. 5000 Free