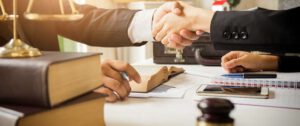 Restructuring is the corporate management term for the act of re-organizing the legal, ownership, operational, or other structures of a Company to make it more profitable, or better organized for its present needs. Other reasons for restructuring may include a change of ownership or ownership structure, demerger, or a response to a crisis or major change in the business such as bankruptcy, repositioning, or buy-out.
Lawmax, Advocates & Solicitors has experienced team dealing in corporate restructuring procedures and experts for providing opinions for the merger, takeover, and winding up related transactions. We provide transaction advisory by understanding clients' strategic goals and other details and as we provide assistance to the clients for making better decisions and also assist in making negotiations and valuations for ascertaining share exchange ratio. We are one of the reputed Top Corporate Restructuring Services in Delhi
Our Corporate Restructuring services include:
Mergers/Amalgamations
Acquisition and Takeover
Demerger
Slump Sale
Buyback of securities and reduction of share capital
Compromise and Arrangement Schemes
Lawmax, Advocates & Solicitors is one of the Best Corporate Restructuring Service in Delhi NCR.