NCLT and NCLAT (formerly CLB)
The National Company Law Tribunal (NCLT) is a quasi-judicial body in India that adjudicates issues relating to Indian companies. All proceedings under the Companies Act, including matters relating to Oppression and Mismanagement, Merger, Compounding of Offences, Insolvency matters (IBC), Strike-Off, Revival, Winding-Up, Fast track exit of Companies shall be disposed off by the National Company Law Tribunal and Appellate Tribunal. It also deals in the matters of Liquidation, Restructuring of Companies and Disqualification of Directors.
Decisions of the NCLT may be appealed to the National Company Law Appellate Tribunal (NCLAT). The decisions of NCLAT may be appealed to the Supreme Court of India.
We have been appearing before the Tribunals (formerly CLB) for 11+ years in several matters. We provide end-to-end solutions beginning from identifying the issue till its disposal. We also provide services for complying the directions of the Tribunal and advice for performance of the same. We undertake the following issues:
Oppression and Mismanagement
Mergers
Insolvency & Bankruptcy
Compounding of Offences
Strike Off of Companies
Revival of Companies
Winding Up
Liquidation
Fast track Exit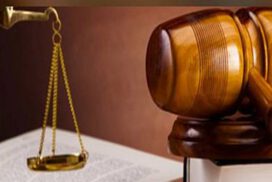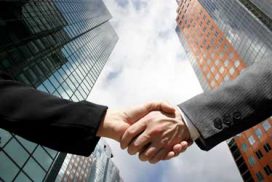 TRANSACTION ADVISORY
We at Lawmax provide advisory services on matters related to Financial Structuring and Restructuring, Funding (both Debt & Equity), Strategic Alliances (JVs), Company Law, Taxation Advisory services (both Direct and Indirect), RBI / FEMA, Entry strategy into India, Business Valuation, Due Diligence (Legal and Financial) and protection of Intellectual Property Rights
PROFESSIONAL MISCONDUCT
The professionals engaged in the professions of Chartered Accountants, Cost and Management Accountants and Company Secretaries have been constituted into various body corporate by their respective establishing Acts. Any misconduct done by these professionals is taken up by the Disciplinary Committee/ Board of Discipline of respective Institutes.
We act as representatives for the professionals to prove their integrity and prudence as professionals. We also advise Companies and their Directors and represent on their behalf in case of any misconduct done by the professional.
Decisions of the Disciplinary Committee can be challenged before the Appellate Authority. We also cover this domain of practice and appear before the Authority on behalf of the professionals or complainants.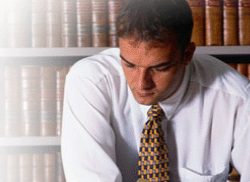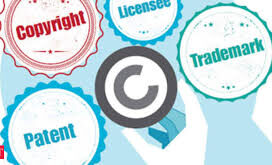 INTELLECUTAL PROPERTY SERVICES
Intellectual property (IP) refers to creations of the mind, such as inventions; literary and artistic works; designs; and symbols, names and images used in commerce. IP is protected in law by, for example, patents, copyright and trademarks, which enable people to earn recognition or financial benefit from what they invent or create.
Violation of intellectual property rights, called "infringement" with respect to patents, copyright, and trademarks, and "misappropriation" with respect to trade secrets, may be a breach of civil law or criminal law, depending on the type of intellectual property involved, jurisdiction, and the nature of the action.
We provide highest quality services in all aspects of Intellectual Property, including Patents, Trademarks, Copyrights, Designs. The services offered are searches, watch service, registration applications, litigation, interferences, alternative dispute resolution, negotiations, licensing, corporate transactions, assignments, registered user agreements, transfer agreements and IP due diligences. Our intellectual property rights (IPR) experts also assist our clients in problems arising in franchising, advertising, internet and e-commerce, and outsourcing and managed services. The firm also looks after the litigation matters arising out of these issues.
RECOVERY PROCEEDINGS
i. BANKRUPTCY
BANKRUPTCY is a term for when a Company can no longer meet its financial obligations with its lender or lenders as debts become due. It can lead to insolvency proceedings, in which legal action will be taken against the insolvent entity, and assets may be liquidated to pay off outstanding debts.
We, as Insolvency & Bankruptcy Professional act on behalf of insolvent companies, or individuals. We provide Company Advisory Services, Financial Creditor Services and Operational Creditor Services to our clients.
ii. NEGOTIABLE INSTRUMENTS
A negotiable instrument is a document guaranteeing the payment of a specific amount of money, either on demand, or at a set time, with the payer usually named on the document.
The law regarding the penalties in case of dishonor of cheques is contained in the Negotiable Instrument Act, 1881. The offences committed under the Act are of criminal nature. We at lawmax undertake such cases and appear before courts in such matters.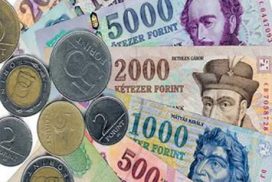 Labour Laws
Labour Laws include laws like Wages Act, Bonus Act, ESIC, EPF Act, Gratuity Act, Contract Labour Act, Child Labour Act, etc. Our firm provides consultancy in implementation of various labour laws affecting small, medium and large industries. We appear before various forums in disputes arising out of Labour Laws and advise due compliances at all levels.
Arbitration
Arbitration is a popular form of alternative dispute resolution that is used by many individuals and businesses to resolve disagreements in place of pursuing a lawsuit. We handle Arbitration proceedings and appear for our clients before High Court and Supreme Court which includes representation in domestic arbitration, challenging Arbitral Award, drafting/ vetting arbitration agreements and advising on alternate dispute resolution mechanisms.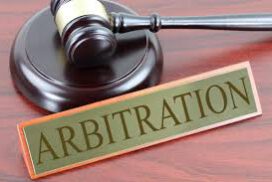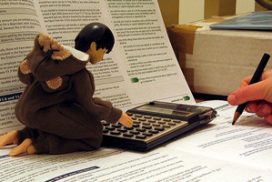 Competition Law
Competition law is a law that promotes or seeks to maintain market competition by regulating anti-competitive conduct by companies. Objectives of Competition Act are establishment of a Commission to prevent adverse effect on competition, Promotion and sustenance of competition in the market, Protection of consumers' interests, Freedom of trade. Our Firm advises clients on a full spectrum of competition law issues including reviewing potentially anti-competitive agreements, dominance and practices, competition audit of business practices and arrangements, formulating and conducting compliance audits etc.
TAXATION LAWS
Our Taxation team provides advisory services on Direct and indirect Taxes. Our team of expert professionals interacts with clients to evolve tax efficient solutions. We provide the following services
i. Representation and litigation support including assessment & appeals
ii. Direct Tax planning & advisory
iii. Tax due Diligence
iv. Statutory compliance under Direct/ Indirect Tax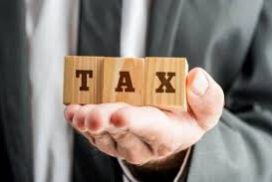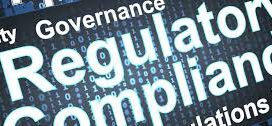 REGULATORY COMPLIANCE
Regulatory Compliance means conforming to a rule, such as a specification, policy, standard or law. It is a system adopted so that necessary governance requirements can be met without the unnecessary duplication of effort and activity from resources. We develop such systems and ensure that the compliances are done within prescribed time avoiding penalties or other legal consequences against the Companies. We advise on Company Act, SEBI Act, foreign Trade Act, Corporate Governance, LLP Act, FEMA, RBI Act, Partnership Act, Societies Registration Act, etc.
We undertake Assignments and Retainership for Corporates to be compliant for the applicable laws and also provide transaction advisory on the issue involved.